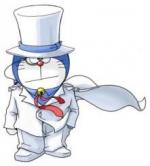 An ordinary lady, who happened to stumbled upon MF Forums in February 2010. Though for some reason always seen by others as a man >.>
Love wankers and fanboys/fangirls (they're so cute with their 'refuse-to-acknowledged-fact' tendencies). Also hate them for the very same reason.
I consider myself had a calm demeanor. And had a lazy auntie personality(says my friend & family)
Also a random person to the core.
Interest
-Read/watch old and epic series.
-Read/watch new series (hunting).
-TROLLIN--- errr more like having fun.
-Read shoujo manga
-Watching dorama
-etc.