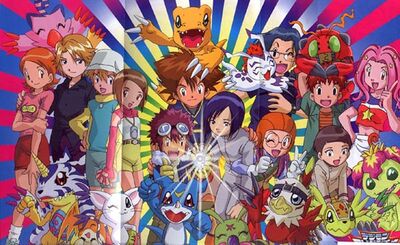 The overview part is very long so I'll just link to OBD, here. There are many different storylines to the series.
The Power:
- Incredibly powerful: they have serveral reality warpers, many Digimon can manipulate time and space, some are capable dimensional-busting, they have mutiple universe-busters, Neo created a universe once in the manga, and Zeed, the strongest Digimon, is a being at the Abstract level and is a multiverse-buster.
- Overall, the verse is one of the strongest Jap game-verse but lacking an Omnipotent and still below Noein. But in terms of powers Digimon > Pokémon despite many poké fans not wanting to believe it.